Putting Patients First
Michael S. Brodherson, M.D.
Dr. Brodherson has been practicing general Urology for over 35 years in New York City. He is highly committed to offering the most personalized service to his patients. This includes 24/7 availability in the office as well as by mobile phone. House calls can be arranged by special request.
Dr. Brodherson is the former chairman of the Department of Urology at Lenox Hill Hospital and continues his affiliation with the hospital to this day. He is an expert in the treatment of frequent urination, prostate cancer, kidney stones, urinary tract infection, and vasectomies.
Yaniv M. Larish, M.D.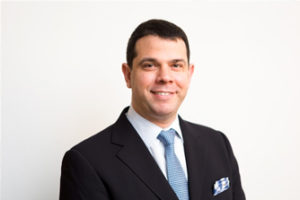 Dr. Larish is a urologist and surgeon treating women and men with a variety of urological conditions. His expertise is in treating complex kidney stones, enlarged prostates (BPH), incontinence, erectile dysfunction, infertility, and urological oncology (prostate, bladder, kidney, and adrenal cancers). He is an expert in general urology and is often consulted for second opinions.
Dr. Larish's dedication to patients and their families drives his belief in prompt evaluation and care. He treats all his patients like family. As such, same day appointments are available for urgent issues and house calls can be made in select cases.